Locksmith Boston, MA
We know it can be frustrating when you are locked out of your home or auto. That is why we are available 24 hours, 7 days a week. So give us a call whenever you need a locksmith that is fast, friendly, and affordable in the Boston, MA area.
New England Locksmith  – 24 HR Locksmith in Boston, MA
There are a number of situations that require a fast 24/7 locksmith in Boston, MA. Maybe you're looking to change the locks after a roommate has moved out, or maybe you just simply lost your car keys. In any case, finding a reliable Boston, MA locksmith that you can trust is important, and that is where we can help.
We have years of experience in the locksmith trade, and our trained professionals can get you new keys made or replace your locks 24 hours a day. Whether it's upgrading your business locks and security systems or you're locked out and need emergency help, call on our New England locksmith team for expert help any time you need it in the Boston area.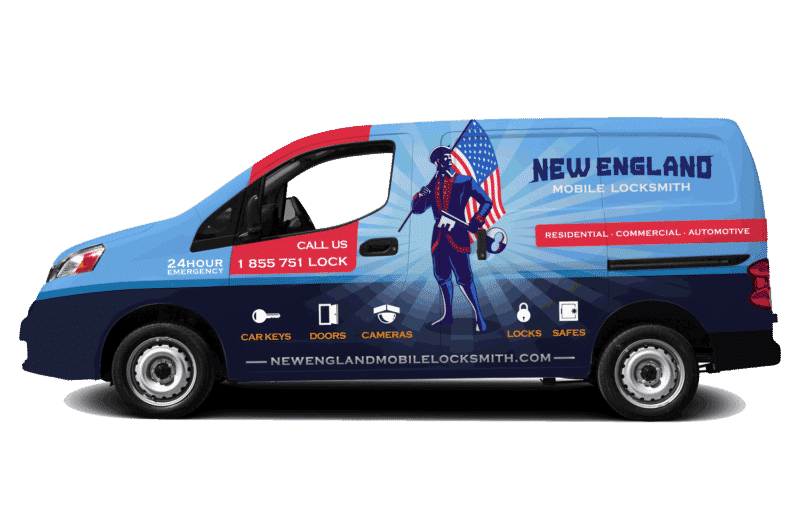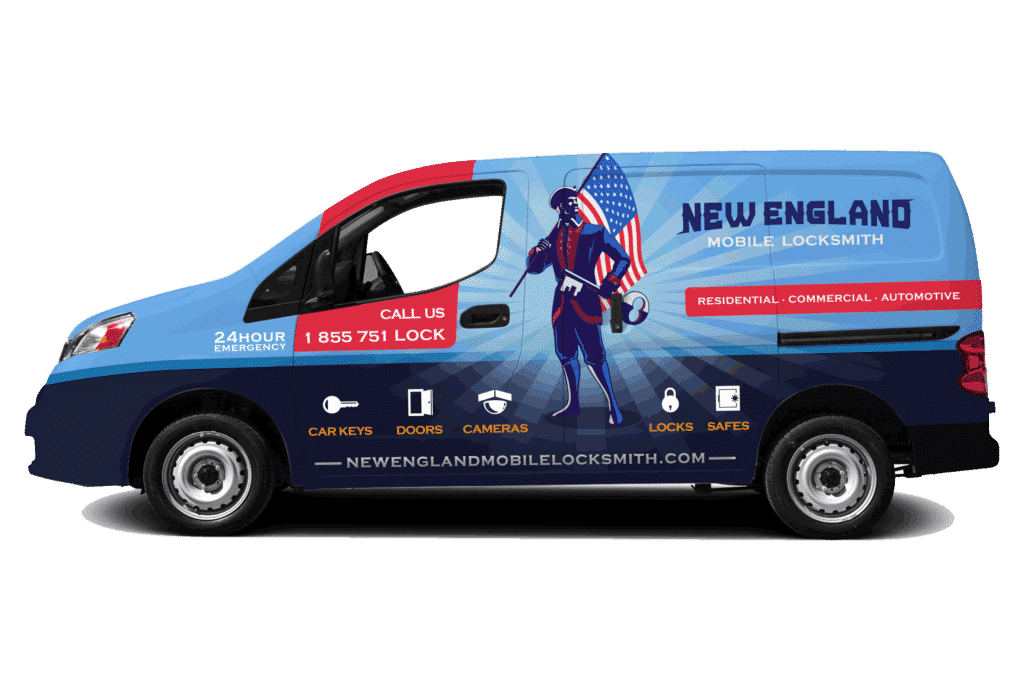 24 Hour Emergency Locksmith
Things happen unexpectedly all the time. Unfortunately, we can't choose when emergencies occur. You could experience a lockout at any possible moment, and that's why it's so important that you find a locksmith Boston that is available to you 24 hours per day, seven days per week. Because we are always available for your locksmith needs no matter what, you'll never be left out in the cold.
Auto/Car Locksmith
It's never fun to be locked out of your car, and that's why we offer the best auto locksmith services in the Boston area. Whether you need replacement car keys or you just need help getting your door unlocked so you can get into your car, you could use the help of a locksmith Boston, MA residents know they can trust. It's essential that you find a locksmith Boston pro who will be able to get to you as quickly as possible so that you are not left stranded, and that is why we are always here to help you.

Residential Locksmith
Imagine coming home with a car full of groceries only to realize that you left your house key in your home. The ice cream is going to melt in your trunk if you can't get someone out there to service your home door locks immediately. Whether you need a new key made or you need to have your locks changed, you need a reliable locksmith for homes to help you out.
Commercial & Business Locksmith
All business owners know time is money, and that's why we're so focused on commercial door locks. You have many choices when it comes to commercial locksmith services, but you also need to hire the fastest, and that's us! It's important to your business that you're able to get a locksmith as soon as possible, and we are the commercial locksmith Boston businesses use the most.
New England 24 Hour Locksmith Testimonials
Very great service! Was able to come out on a Sunday within 30 min of calling. Made it easy to get me back in when locked out! Highly recommend.
Within 20 minutes I had someone helping me. I'd highly recommend this group!
Amazingly fast service – came to my apartment in Back Bay within 20 minutes and opened the door quickly without damaging a thing. Highly recommend this company!
Unfortunately I got lock out in the middle night they came super fast, would highly recommended!!
Fast service, very professional, unlocked my bedroom door without any damage. Highly recommend them.
Great Reasons To Choose New England Mobile Locksmith
24 Hour/ 7 Days a Week Emergency Locksmith Service
We're the leading locksmith in Boston. Whether you need an Auto/Car locksmith, a commercial locksmith, or a residential locksmith, we'll be there for you whenever you need us. We offer 24 hour emergency locksmith services, so keep our number in case you face any kind of emergency. Don't stay locked out of your car, home, or business. Trust the locksmith Boston has been trusting for all of its locksmith needs for years. There is only one locksmith Boston that will ensure that you get back in your building or on the road in no time flat! Give us a call for any of your locksmith Boston, MA needs.
Trusted by Boston Residents For Years
We are the best Boston, MA locksmith available, and we back up this claim every single time we're called out to a job. Whether you need replacement car keys, help with commercial door locks, or any other locksmith service, let us be the ones to help you out. We're the locksmith Boston has trusted for years, and that's why we're the leader in providing fast, friendly service. When it comes to finding a quality locksmith Boston, MA has come running to us for any situation that they might find themselves in. Boston area residents and businesses know they can trust us, and so can you.
Local Locksmith
We're local, and we know you have many choices when it comes to choosing a locksmith in Boston. If you've experienced a lockout in your home, car, or business, we're always there for you. Our track record speaks for itself, and that's why we're the most trusted name in Boston when it comes to replacing home door locks. If you live in the greater Boston, MA area, let us be the ones to serve you. Trust the locksmith Boston turns to when they are locked out and have no other options. You will be glad you did!